black beauty roster
Education. Opportunity. Advocacy.
representation matters
A collective focused on amplifying the work of Black beauty artists in TV, Film & Editorial. Allies of all Races Are Welcome.
JOIN THE ROSTER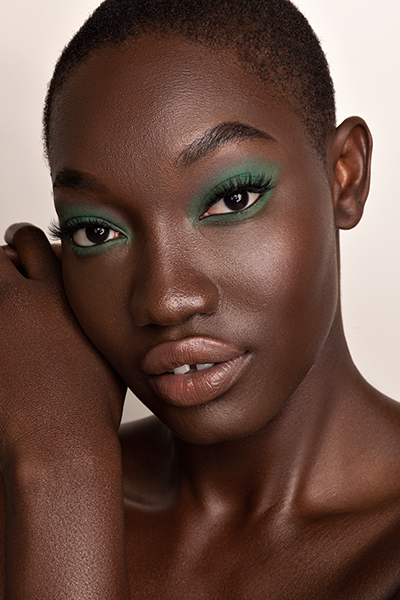 bbr accelerate
A comprehensive course for beauty professionals
who want to take their careers to the next level.
The BBR Accelerate Program partners with trusted
brands and industry leaders to deliver
fundamental skills and knowledge
to help you succeed and reach your full potential in the beauty, fashion and entertainment industry.

BBR Accelerate accepts the most promising
beauty professionals and provides them
with the needed tools for success in the industry.

BBR Accelerate Offerings:

Mentorship from beauty industry experts

Hands-on training from the very best in the industry

Business Side of Beauty

Portfolio & Brand Development

Mental Health and Wellness

Contact
find talent
Find the right talent for your on set or production needs. Talent that
specializes in all hair textures and skin tones
education
Education is at the root of meaningful change
Master classes and workshops built to support, train, and enlighten aspiring beauty professionals and Industry pros.
bbr class
Larry Sims
Learn the intricacies and do's and don'ts of all things textured hair from acclaimed celebrity hairstylist.
for the industry

Textured Hair 101

Unconscious Bias and Advocacy Training

Color Theory for Makeup

Portfolio Vetting

Live Classes

LEARN MORE

for beauty
professionals

Live Masterclasses (Textured Hair Training, Onset Makeup and more)

On-Set Training

Learn to Negotiate Rates

Business & Financial Planning Tools

And Much More!

LEARN MORE
put yourself on
The need for diverse talent is higher than ever.
Join the directory of incredible talent and make yourself
known to top Industry leaders and brands.
We create opportunities for artists in these areas.
Black Beauty Roster's mission is to bring meaningful diversity across the fashion and entertainment industry by amplifying the work and talent of Black Beauty Professionals.
We believe this can be done by increasing visibility, access and opportunity for Black Beauty Pros, while also educating the industry and non BIPOC Beauty Professionals on textured hair and diverse skin tones.
We focus on creating opportunities, increasing education to support the industry and beauty professionals, and advocating for talented artists.
We believe allies are critical to helping create sustainable change in the industry. Allies of all races are welcomed into this community.
Black Beauty Roster is built on
Opportunity, Education, and Advocacy