An Inside Look at BBR's Star-Studded Black Beauty Excellence Luncheon!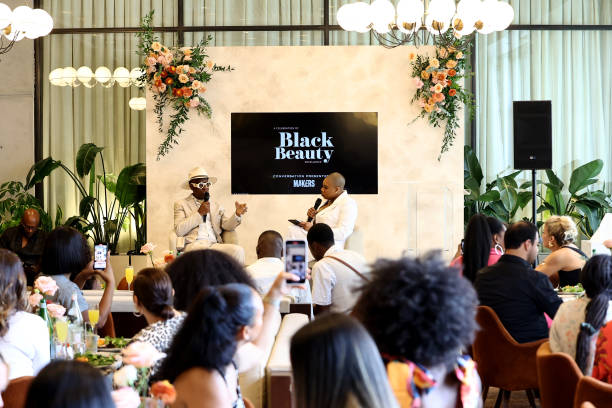 If you've been following us on social media, you already know that September 8th was a date for the history books! Our Black Beauty Excellence Luncheon, an exclusive, invite-only affair in partnership with New York Fashion Week, was bursting at the seams with trailblazers, visionaries, and innovators from the worlds of fashion, media, and beauty. Let's dive right in and relive the magic!
The Unveiling of the Honorees: Drumroll, Please!
First thing's first—our honorees! We were beyond thrilled to lift the curtain and celebrate the following luminaries:
A standing ovation for their immeasurable impact in the Black beauty community. Bravo, bravo! 👏🏿✨
Setting the Stage: Spring Studios, Baby!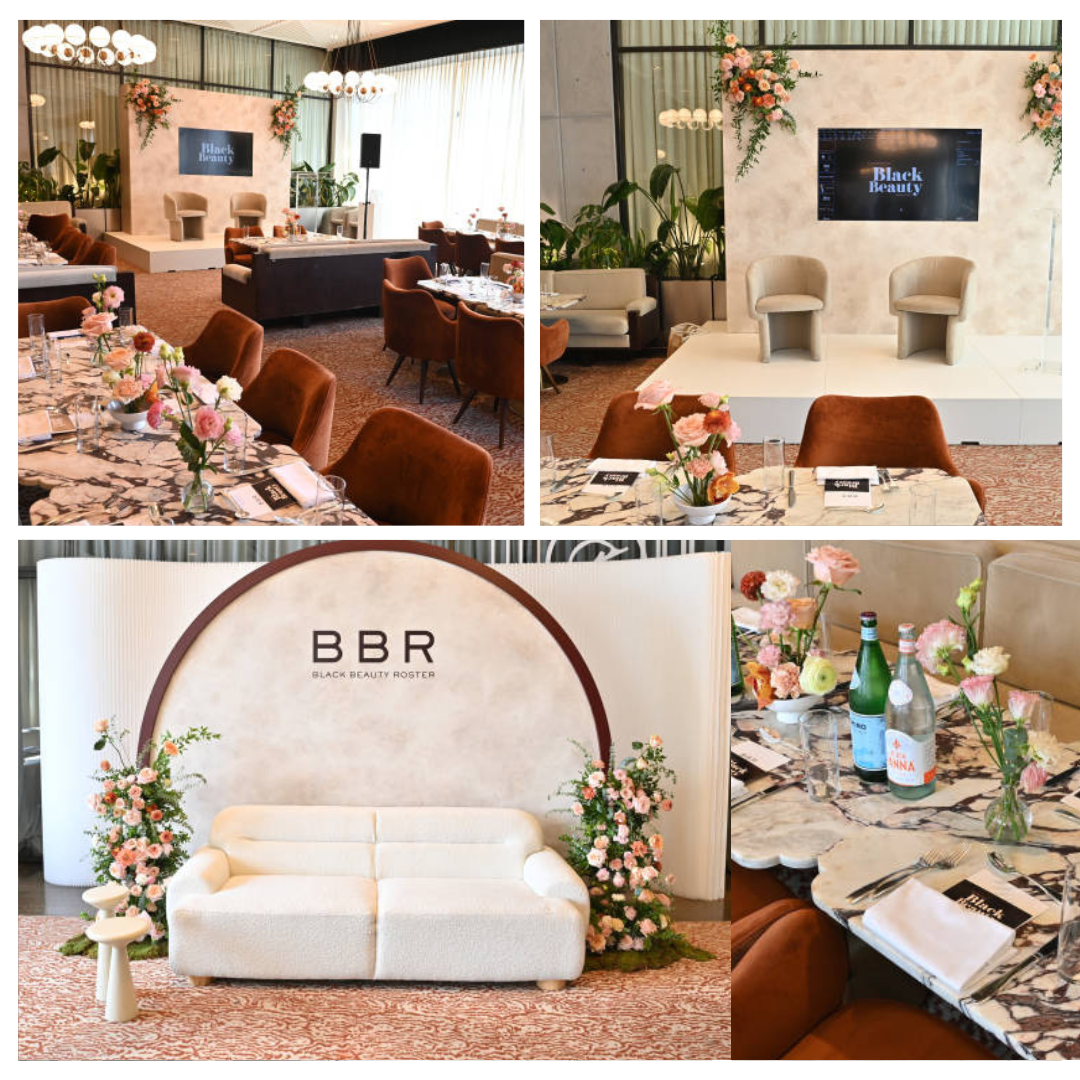 Nestled in the heart of New York City, Spring Studios was transformed into a chic haven that screamed sophistication and elegance. Darling, you could feel the positive vibes vibrating through the room—talk about the perfect backdrop for celebrating Black excellence!
Celebrity Buzz: Who's Who
The star power at our luncheon was next-level! The guest list was a dazzling roll call of the brightest and most innovative talents in DE&I, black beauty and fashion.
Our Esteemed Leadership Council
Our Leadership Council deserves a roll out the red carpet! We're talking about industry giants like Sir John, the go-to Celebrity Makeup Artist and Kilian Paris Makeup Creative Director; Larry Sims, the genius Co-Founder of Flawless Hair Line; Danessa Myricks, a true game-changer in beauty; and many more. Their invaluable insights are pivotal as we push for a more diverse and inclusive beauty landscape.
Panelists and Keynotes: Unfiltered Conversations
The room was electrified with two show-stopping panel discussions:
Artists for All Textures and Complexions: Our luminous moderator, Ke'ala Kamalu, spearheaded a conversation we all needed to hear. The panel delved into the stereotype that limits Black artists to only textured hair and darker complexions. A groundbreaking discussion!
I'm Hawaiian, I'm not a Black woman- but the flowers don't have to be for you, for you to celebrate who they're for. It shouldn't always have to be the Black artists fighting for themselves and having to prove their talent twice as much as their counterparts . If you have a foot in the door, open it for others to pass through too. That's how we get the right people in the room- just open the door. Support those like BBR that are leading the fight and literally trailblazing. That's how we make beauty better. "

-Ke'ala Kamalu
Representation Goes Both Ways: Led by the fabulous Vernon Francois, the panel focused on corporate DEI efforts and the sheer importance of authentic representation. Get ready to see some major shifts in the industry, thanks to these game-changing discussions.
"Black Beauty to me, as a young man growing up in Harlem, is like the Harlem River; it's always there and it's always moving. I just love the way the current of Black Beauty is announcing itself to the world now. To me, Black Beauty is a conscious expansion of our culture."

– Dapper Dan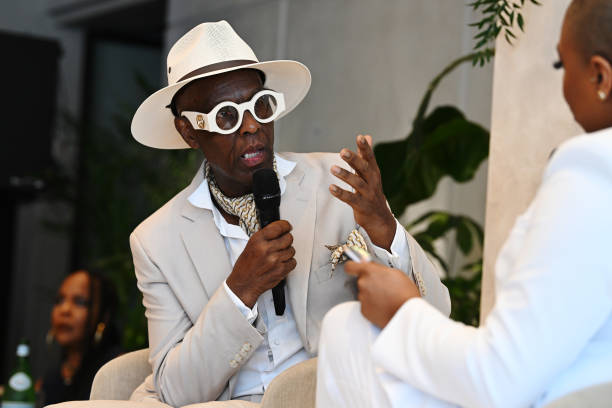 Stellar Sponsors: A Heartfelt Thank You
We couldn't have done it without our rockstar sponsors—Lashify, New York Fashion Week (WME Fashion), Salon Centric, Warner Bros, Oribe, tarte, Ipsy, Sephora, and Ulta Beauty. Your support makes dreams come true!
A Message from Our Founder
We are thrilled to honor Black Beauty Excellence as part of NYFW," says Maude Okrah Hunter, the visionary Founder of BBR. "Creating spaces where Black artists and talent can be seen, heard, and celebrated is critical to a truly inclusive culture."

– BBR founder Maude Okrah
Social Media Waves: A Love Letter to Our Community
You showered us with love and we felt every heartbeat and emoji! Thank you for sharing, posting, and creating a ripple effect of awareness and celebration. As we've said before, what happens when you fill a room with the industry's most talented and inspiring beauty creatives and entrepreneurs? Absolute MAGIC! ✨
So, there you have it, darlings—a front-row seat to one of the most extraordinary days in BBR's history! Thank you for being a part of our ever-growing and fabulous family! Until the next showstopper event, keep shining! 🌟
Pssst… Take a peek at the incredible stories from some of our amazing guests!