Black Beauty Roster and IPSY Collaborate to Transform Beauty Community Through Diversity & Inclusion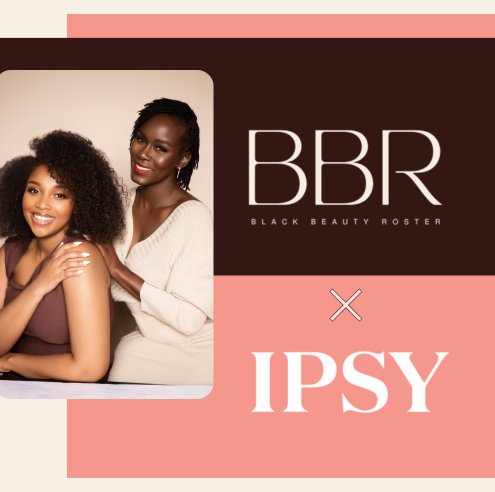 It was recently revealed that IPSY, the world's most prominent beauty subscription service, would partner with Black Beauty Roster (BBR). BBR is a collective that promotes the work of Black beauty artists in television, film, and editorial to provide diversity training, create collaborative social content, and provide programmatic prospects with BBR-sourced talent.
BBR founder and president Maude Okrah is overjoyed to work with IPSY because of the company's shared commitment to "equity, diversity & inclusion" in the beauty industry. "Together, we seek to raise consciousness about the need for beauty enthusiasts and experts to be properly educated and experienced in dealing with a wide range of hair textures and skin tones so that all people can feel good about themselves and their appearance. We hope to build on IPSY's commitment to diversity, equality, and inclusivity (DEI) inside and throughout the broader beauty industry." Maude says.
To provide an inclusive, representative, and equitable work environment for the IPSY Brand Team, BBR held an Unconscious Bias and Advocacy Workshop in February 2023. Tina Shim, IPSY's SVP of brand promotion, says the company is committed to adequately playing its role in guaranteeing that employees are treated fairly.
To launch the relationship, IPSY highlighted BBR on their blog with a post titled "Black Beauty Roster's Maude Okrah Is Striving Not Just for Inclusion, but for Equity Too." The blog serves to promote BBR's initiatives. Both IPSY and BBR are dedicated to empowering those in positions of power in the beauty business through education and recruiting diverse talent.
"At IPSY, we base our work on a dedication to equality and acceptance of all people. From the beginning, we have hoped that we may encourage people worldwide to embrace their charm and shine. Everyone should have the freedom to speak their mind, in our opinion. The Beauty Amplified initiative exists: to give a voice to and support businesses owned by people of color and the LGBTQ community". Shim said. She added that the company has spent over $75.0 million promoting Latinx-led and Black businesses.
BBR and IPSY will work together on immersive programming to help achieve BBR's mission. Okrah will be a keynote speaker at this month's Brand Forum celebrating the merging of IPSY and BoxyCharm. Okrah will publicize the partnership and showcase BBR's efforts to the IPSY community of beauty brand partners.
Black Beauty Roster's (BBR) Portal is the latest in innovative digital platforms for discovering talent. IPSY will use it to disseminate educational content to its massive user base of 20 million and more. BBR's extensive professional network will be used in this interactive social content.
Shim explains that the company is dedicated to improving brand equity, community, and staff representation and is pleased to engage with Okrah and BBR.
In the interview, Maude boldly says that "genetics, drinking water, and minding her business" are more responsible for her gorgeous, dark brown complexion than any skincare program. Her realistic attitude to beauty extends to her solution to the most pressing accessibility issues in the cosmetics industry. Maude values culture, simplicity, and beauty.
BBR aims to improve the beauty industry by providing more diverse candidates with access, advocacy, and education. Join the Roster to become listed in our exceptional talent directory and gain exposure among the most influential people and companies in your chosen field.