Hair and Makeup is on the Negotiation Table with Actors and Studios – The Importance of BBR's work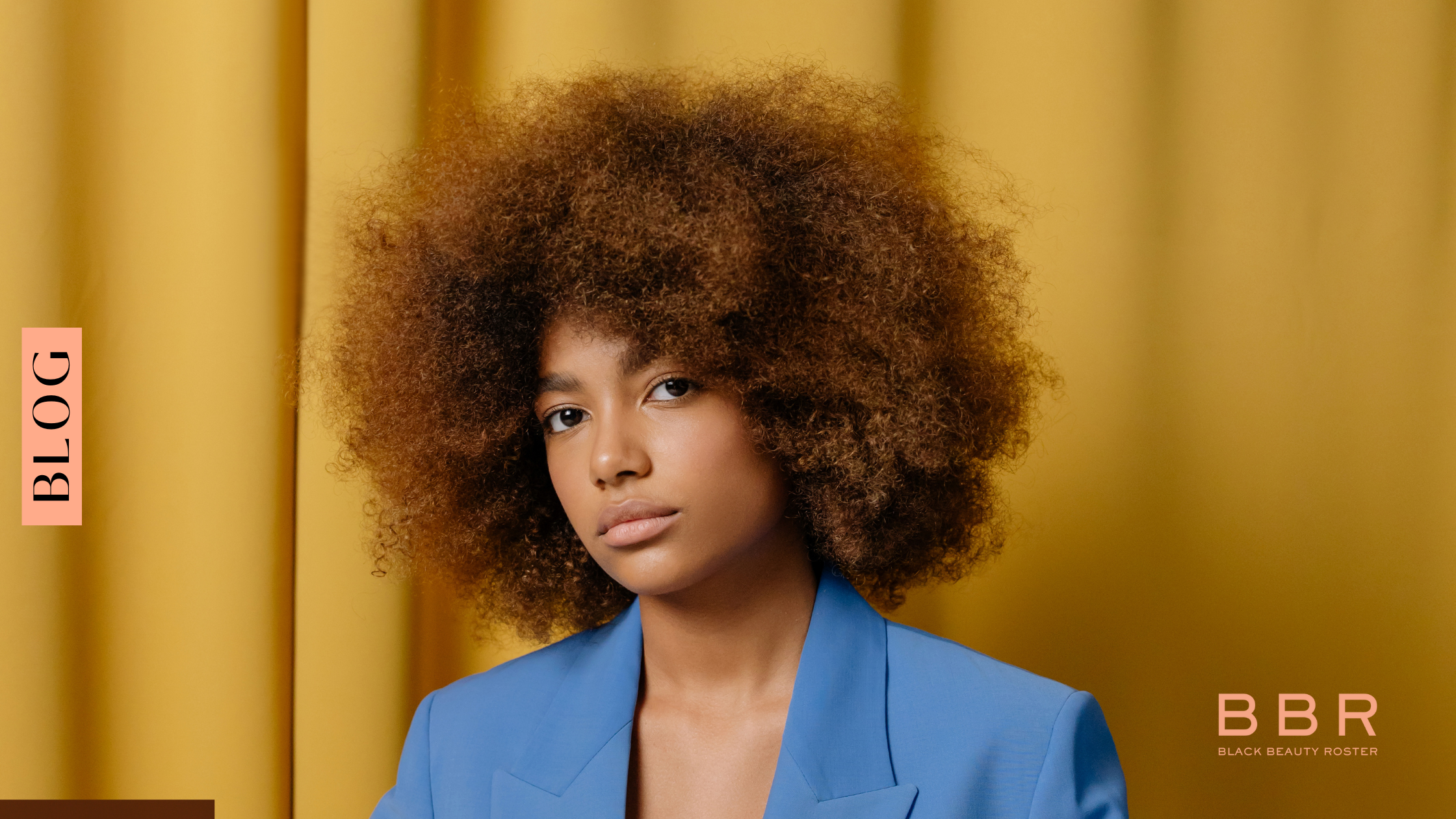 In the heart of Hollywood, a powerful conversation is taking shape. As negotiations intensify and demands for equitable pay become more pronounced, a spotlight shines on an aspect that might surprise many: hair and makeup. It's not just a backdrop of the Hollywood drama but is now a key player in the ongoing dialogues between actors and studios.
The Evolution of Beauty Standards in Hollywood
The Screen Actors Guild‐American Federation of Television and Radio Artists (SAG-AFTRA) is amplifying a demand that transcends conventional contract discussions. It's about ensuring that actors, irrespective of their skin tone or hair texture, are represented genuinely and authentically. While diverse characters have begun gracing our screens more frequently, it's essential that the actors portraying them feel equally embraced off-screen, especially in the makeup chair. The demand is clear: skilled professionals equipped to cater to diverse hair and skin.
The Struggles Behind the Screens
Hair and makeup issues aren't a new thing. Black talent has been talking about this for the past decade.
Just look at Taraji P. Henson's story. She once shared in a 2020 interview with The Hollywood Reporter how a stylist, who didn't know how to handle Black hair, messed up her locks with a root booster. She wanted to speak up, but she worried about being labeled "difficult."
Lamorne Morris, from "New Girl", had his own share of struggles.
"I would have to go to the barbershop at 4, 4:30 am before set to get my hair cut," Morris said. "When I would get to set, I would see everyone else in the hair and makeup trailer getting their hair cut. When I asked why I couldn't get my hair cut at work, it was because — this is what they told me — they didn't have the budget for my hair."

The Guardian May 2021
And Tia Mowry opened up about a time when a stylist did her hair so wrong that she broke down in tears.
"There was one time in particular I was doing this movie and, my God. I was the lead. And after this person did my hair, I cried," Mowry told the outlet. "I was like, 'I cannot go out there looking like this.' I just don't understand why you have to fight to get someone to understand the importance of that."
She added: "When you have someone look at you on television, you want to make sure that you are represented in the correct way. Our hair is really important. So we got to represent, and we need someone who knows how to help us represent."

October 2019 AP interview
Hit play on this reel to see more celebs who've faced the same struggles, sharing their own hair and makeup nightmares on set!
Stories like these tell us a lot. They highlight the big gaps in the industry and the extra stress and emotional toll actors of color face. Think about the upside if we address this! Actors could just focus on their acting, without worrying about their hair and makeup. They'd feel good, look good, and be safe in the knowledge that they're being treated right.
The Vital Role of BBR
Our mission has long emphasized the need for professionals trained in a spectrum of beauty techniques, especially those that cater to diverse needs. But it's not just about technical prowess; it's about understanding, respect, and genuine representation. BBR champions the idea that the talent behind the camera needs to mirror the diversity we hope to see in front of it.
For many actors, hair and makeup aren't just about looking good for the camera. It's an intimate part of their identity, a reflection of their heritage and persona. Without access to adept professionals who understand these nuances, their confidence might waver, potentially affecting their performance. BBR's ongoing advocacy seeks to bridge this gap, ensuring that artists' unique beauty needs are recognized and celebrated.
The Path Ahead
The recent nod of agreement between the Writers Guild of America (WGA) and the Alliance of Motion Picture and Television Producers (AMPTP) has thrust SAG-AFTRA's demands into sharper focus. As the entertainment community watches with bated breath, the discussions underway could pave the way for a more inclusive Hollywood – a Hollywood where every actor feels seen, valued, and truly represented.
The negotiations are about more than just terms and contracts; they're about identity, respect, and genuine representation. With the stakes this high, the outcomes will ripple across studios and screens. As Hollywood stands on this pivotal threshold, BBR continues to advocate for a future where diversity isn't just an on-screen metric but a holistic ethos. And as the discussions progress, one thing is clear: the industry is on the cusp of a transformative era.