Celebrating the Historic SAG-AFTRA Clause: Beauty Equity is now a Priority in Hollywood!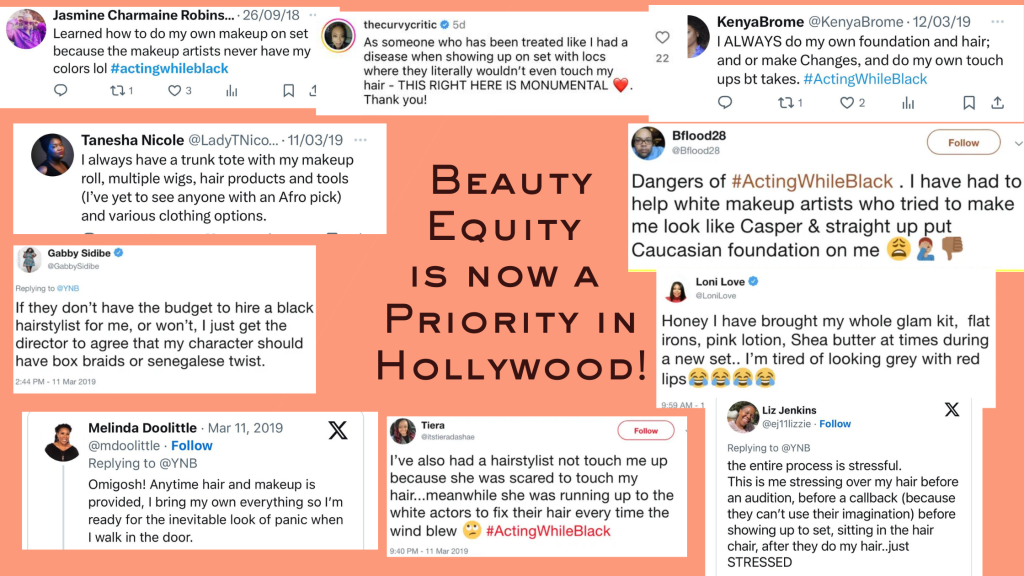 Hollywood has been in the hot seat for not being diverse and inclusive, especially when it comes to showing different types of hair and skin tones on screen.
But things are changing.
With the recent agreement between SAG-AFTRA and the Alliance of Motion Picture and Television Producers (AMPTP), they're taking a BIG step toward making sure everyone gets a fair shot at looking their best on screen.
We'll take a closer look at the specific clauses that have passed and what they mean for both talent and beauty professionals. Plus, we'll discuss the changes that everyone in the industry should be gearing up for. Let's take a look at the key provisions and what they mean for both talent and beauty professionals.
The SAG-AFTRA Clause: A Game-Changer for Beauty Equity
The new SAG-AFTRA clause tackles several critical issues related to hair and makeup equity in the entertainment industry. Here are key provisions:
Consultation Opportunity: Principal performers now possess the right to meaningfully consult on their hair and makeup needs. This empowers performers to influence their on-screen appearance and ensures that productions are adequately prepared to meet their specific requirements.

Reimbursement for Services: In cases where a producer cannot provide qualified hair and makeup personnel to work with the performer, the production is obligated to reimburse the performer for the pre-approved cost of obtaining such services. This prevents performers from bearing the financial burden of achieving their desired look.

Compensation for Time: Performers will receive a minimum of two hours of compensation for the time spent on hair and makeup services. This recognizes the time and effort performers invest in preparing for their roles.

Industry-Wide Awareness: The AMPTP will issue a bulletin to represented producers, highlighting the requirement to offer hair and makeup consultations to performers. This measure aims to raise awareness and ensure industry-wide compliance.

Expanding the Pool of Qualified Stylists: Parties involved in the agreement commit to meeting with IATSE (International Alliance of Theatrical Stage Employees) to discuss initiatives aimed at expanding and maintaining a pool of hairstylists and makeup artists qualified to work with individuals of all races and ethnicities.

Additionally, they propose funding training programs to enhance the skills of hairstylists and makeup artists, enabling them to work with diverse textures and skin tones.
Opportunities and Challenges for Beauty Equity in Hollywood
While this historic SAG-AFTRA agreement represents a significant step forward for beauty equity in Hollywood, it also presents crucial questions and challenges: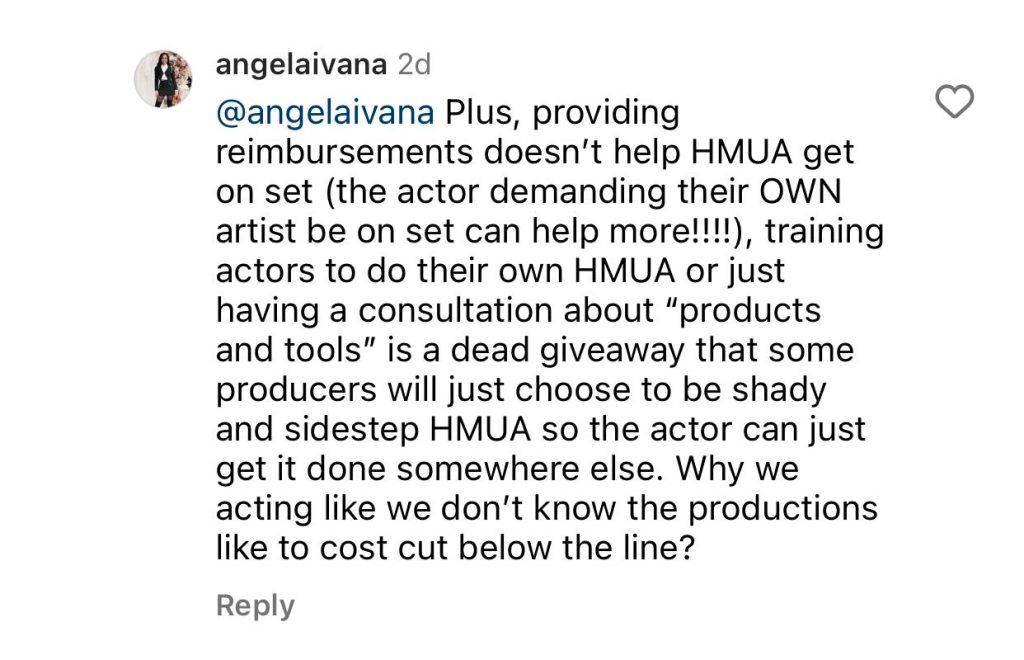 Challenges
Sustainability: How can we ensure that this historic achievement translates into lasting change and doesn't serve as a temporary solution for deeply ingrained issues?

How do we protect the jobs of beauty professionals in this transition? In this transition, it's crucial to support beauty professionals, given the industry's past neglect of textured hair skills. This neglect by the industry led to a wide knowledge gap, even among experienced pros. It's important that they aren't penalized for a gap they didn't create.

This also stresses the key role of Hair and Makeup Department Heads in making sure their teams can handle any project. They need to build a team environment that supports and helps every artist.

Educating Decision-Makers: How can we involve decision-makers, especially producers, by training them on DEI (Diversity, Equity, and Inclusion) so they thoroughly understand the need for these important processes for diverse talent?

This education is crucial to prevent a decline in diverse talent due to perceived higher costs, especially in the early stages of implementation. Will decision-makers be educated enough to understand why this is a requirement?

Learn more about the Our Diverse Hair and Makeup Allyship Training kind training program targeted towards decision makers in the industry.

Equal Reimbursement: What steps will be taken to ensure that performers and beauty professionals are reimbursed fairly and equitably for their hair and makeup expenses, irrespective of their race or ethnicity?

Changing the Hiring Process: How will the industry adapt its hiring practices to guarantee that performers have access to qualified hair and makeup professionals capable of meeting their unique needs?
"It's a significant step forward, but not the final solution. Time and money are crucial in production, as is education. Why should I keep paying extra when hairstylists and makeup artists could meet these needs? Hiring professionals who can work with all textures is cost-effective and efficient. As diversity grows on screen, it will also increase behind the scenes. We're witnessing a fundamental shift in industry practices."

Instagram Comment
Opportunities
Enhanced Diversity: Production companies can benefit from a more diverse talent pool as more people of color (POC) talent feel embraced and encouraged to pursue careers in television and film. This leads to more authentic and inclusive storytelling, reflecting a richer tapestry of experiences on screen.

Market Expansion: Beauty professionals with expertise in working with diverse textures and skin tones will experience a surge in demand, expanding their market opportunities. This not only supports these professionals but also contributes to a more inclusive and representative entertainment industry.

Positive Image: By wholeheartedly supporting and implementing these changes, production companies can project a positive image of inclusivity and social responsibility. Such a commitment can attract a wider audience and garner positive recognition within the industry. It signals a dedication to authentic representation and a commitment to fostering a more inclusive Hollywood.


BBR has played a significant role in advocating for these changes, and we're grateful to have been part of this historic moment. It's a testament to the power of collective action and the impact that advocacy can have on shaping the industry's future.

The SAG-AFTRA clause addressing hair and makeup equity signifies a historic milestone for the entertainment industry. It embodies a commitment to inclusivity and representation, addressing long standing disparities in Hollywood.
Nevertheless, the ultimate success of this agreement hinges on its implementation, sustainability, and the industry's adaptability to change.
As we move forward, it remains imperative to persistently pose these questions and hold the industry accountable for delivering beauty equity to all performers.
This agreement is a stride in the right direction, and we're excited to see true representation in front of and behind the camera for all.