Why does it take backlash for brands to have Inclusive Foundation Shades?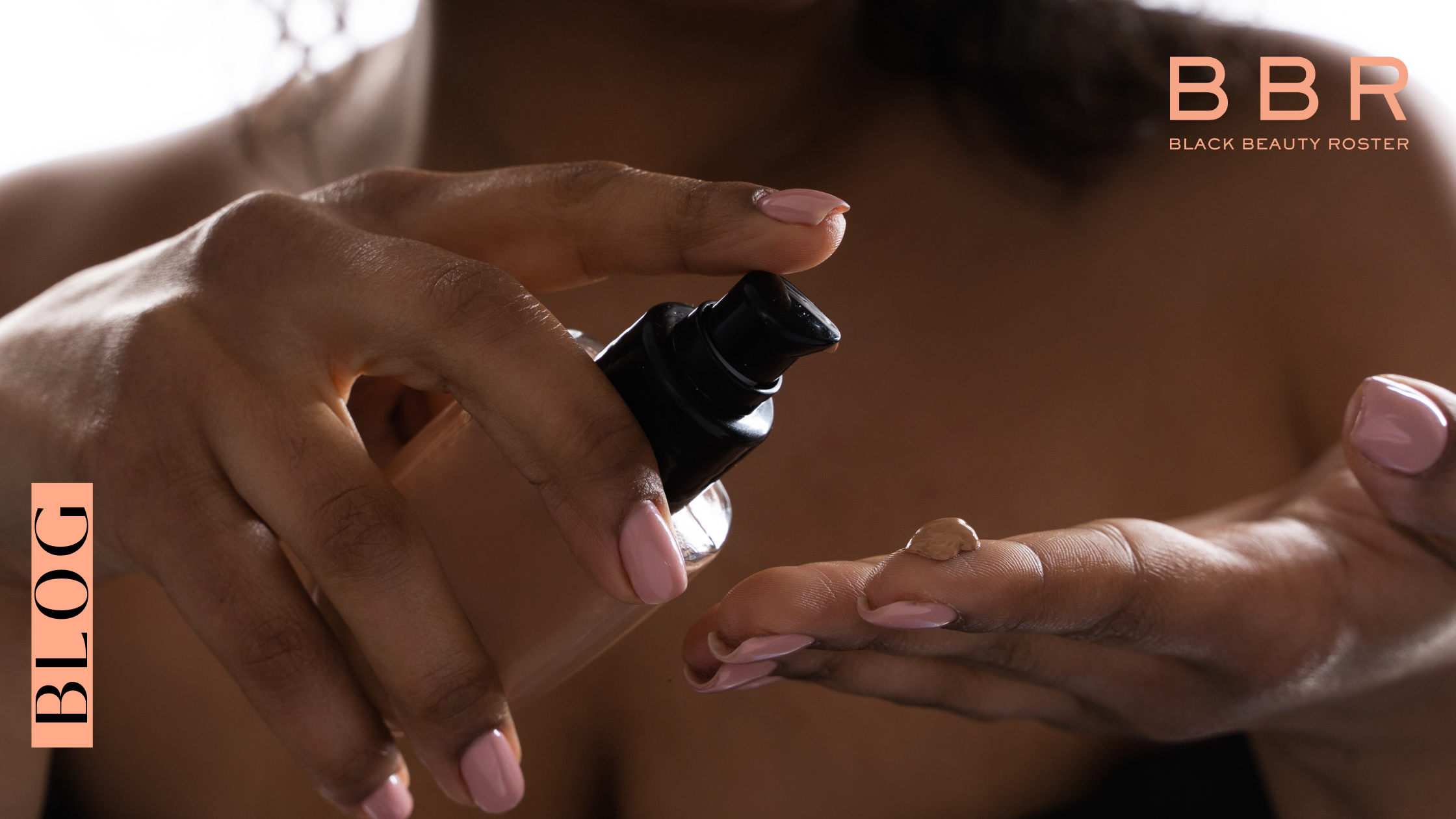 For far too long, the darker shades on the color spectrum have been relegated to the status of an afterthought in the beauty industry, brought into the spotlight only when brands found themselves in the crosshairs of public backlash.
This reactive approach to inclusivity is glaringly inadequate and, frankly, unacceptable in today's progressive society. People of color are not a homogeneous group that can be appeased with a handful of shades, and they are certainly not an audience that should be considered only after the fact.
As consumers raise their voices and wield their purchasing power to demand change, it has become abundantly clear: launching without an inclusive foundation range of shades is not just a misstep; it's a detrimental oversight that brands can no longer afford to make.
The Changing Face of Beauty
Gone are the days when a handful of shades could satisfy the needs of all consumers. The beauty industry has evolved, and so have the expectations of its customers. Brands like Fenty, Rare Beauty, and a select few others have pioneered the change, launching extensive and inclusive shade ranges that set a new standard in the market.
The Backlash of Limited Shade Ranges
Despite the progress, several brands have lagged, launching products that disproportionately cater to lighter skin tones.
The consequences? Significant backlash, particularly on platforms like social media where consumers are not afraid to voice their concerns and demand better.
One striking example is YSL's 2018 All Hours Foundation launch. With 22 shades available, a staggering 19 were dedicated to lighter skin tones, leaving a mere three for darker-skinned individuals.
Tarte also faced backlash in 2018 for their Shape tape foundation for not having enough darker skin stone range.
The same year, IT Cosmetics released their Bye Bye Foundation in 12 shades, but only three catered to darker skin tones. Although IT Cosmetics promised to expand their range, these launches highlighted a glaring issue within the industry: a lack of consideration and representation for people of color, and specifically, for those with darker skin tones.
Quick question who was the shade range for your new foundations created for? It seems like its lacking a great range for poc that are not red based. And it honestly looks like poc were an after thought in your foundation introduction. I love your blenders but expected more pic.twitter.com/N83bYlYGTU

— Leeloo Dallas Multipass (@Turtle1920) July 18, 2018
More recently, Youthforia faced backlash for the limited dark shades in their DateNight foundation, proving that this is an ongoing issue that needs to be addressed urgently.
Why is shade range so important?
Launching with a limited shade range sends a series of harmful messages:
Black women and other people of color are an afterthought.
The brand lacks commitment to inclusivity and representation.
The product development teams lack diversity, often resulting in incorrect undertones for darker skin tones.
How Brands Can Be Inclusive from the Start
For brands looking to launch with a full shade range, the journey begins with internal change. Here are steps and strategies to ensure inclusivity:
Invest in Diverse Teams:
Ensure your product development, marketing, and decision-making teams are diverse. This guarantees a variety of perspectives and a higher likelihood of getting the shade range right from the start.

Learn more about : Elevating Inclusivity: The Importance of Hiring Professionals with Technical Expertise in Darker Skin Tones and Textured Hair

Prioritize Research and Development:
Invest time and resources into researching and developing a comprehensive range of shades that cater to all skin tones. Work with makeup artists and experts who specialize in diverse skin tones.
Engage with Your Audience:
Build a dialogue with your audience, especially with communities that have historically been underrepresented. Understand their needs, listen to their feedback, and involve them in the development process.

Learn from Past Mistakes:
Analyze instances where brands have faced backlash for limited shade ranges. Understand where they went wrong and take proactive steps to avoid repeating those mistakes.

Make Inclusivity a Core Value:
Ensure that inclusivity is embedded in every aspect of your brand's operations, from product development to marketing and beyond.
BBR offers a first of its kind training program targeted towards decision makers in the industry. Visit Our Diverse Hair and Makeup Allyship Training page to learn more.
In today's beauty industry, launching without a full range of shades is unequivocally unacceptable.
Consumers demand and deserve inclusivity, and brands must step up to meet these expectations.
By embedding inclusivity as a core value, investing in diverse teams, and actively engaging with all communities, brands can ensure that their products are representative and cater to the diverse beauty needs of their customer base.
Remember, inclusivity is not just a trend; it is a permanent and necessary shift in how the beauty industry operates, and it is time for all brands to embrace this change wholeheartedly.